Sunset Cruise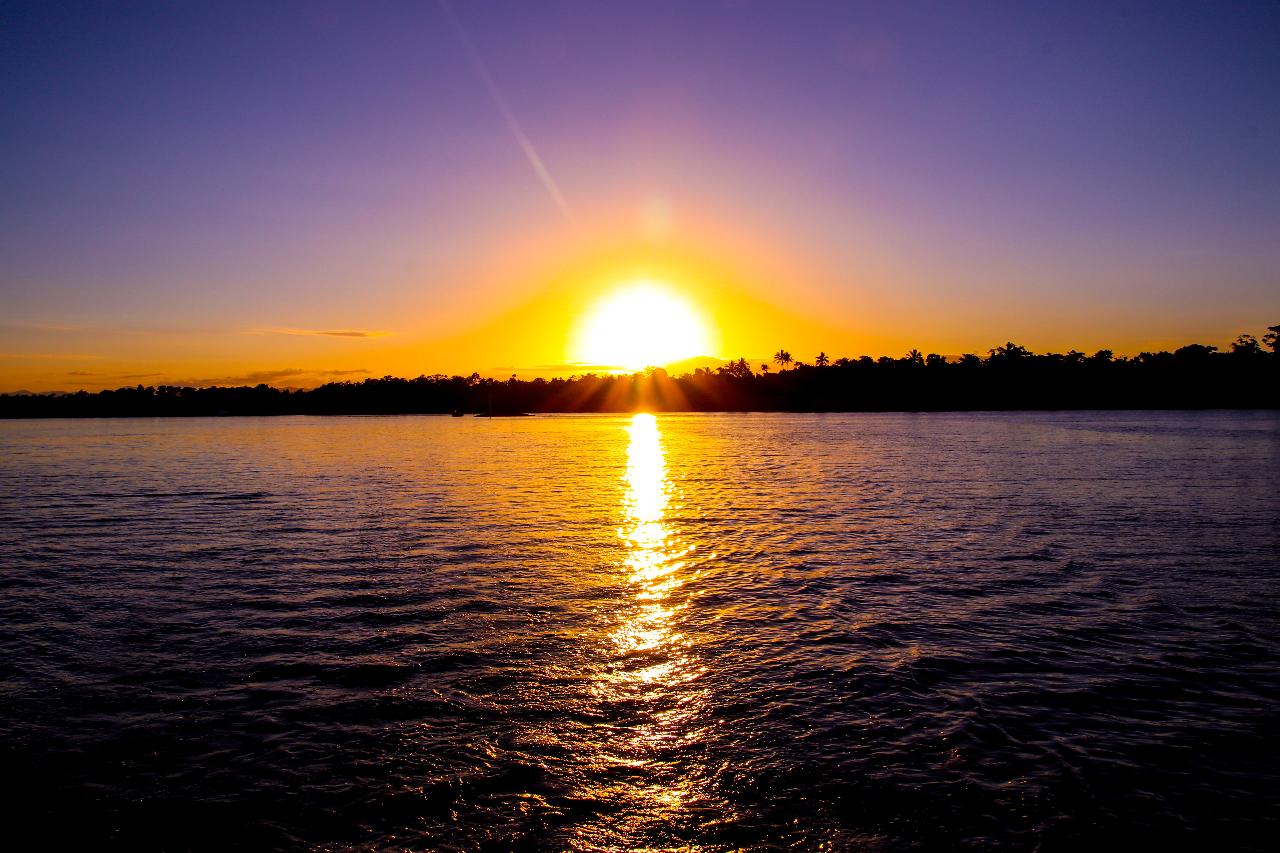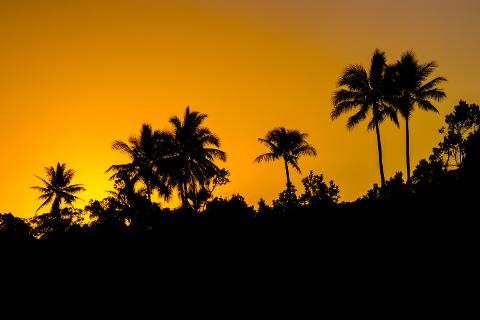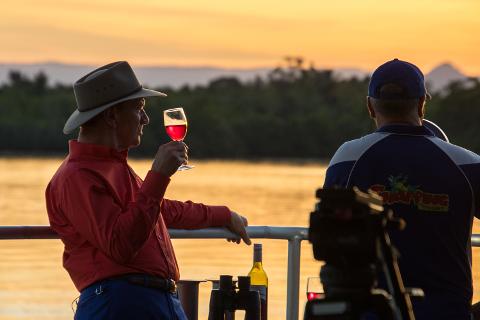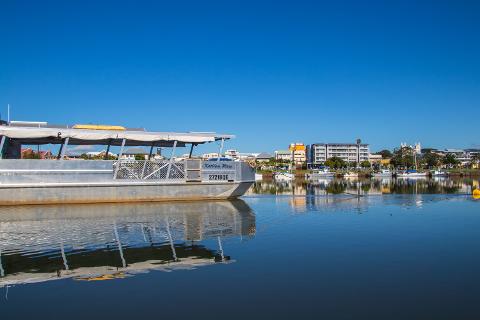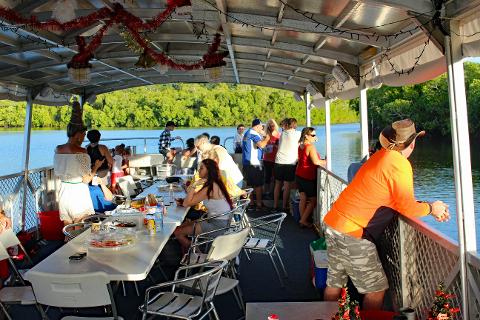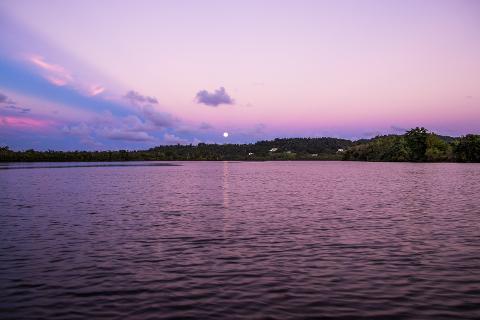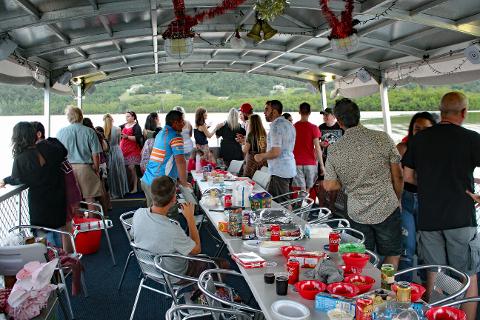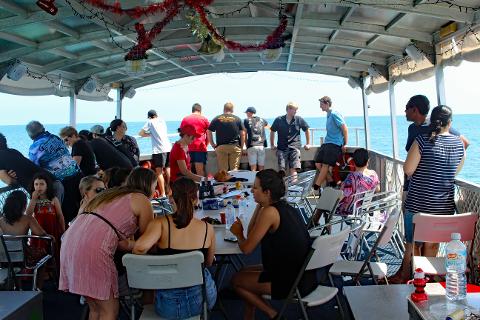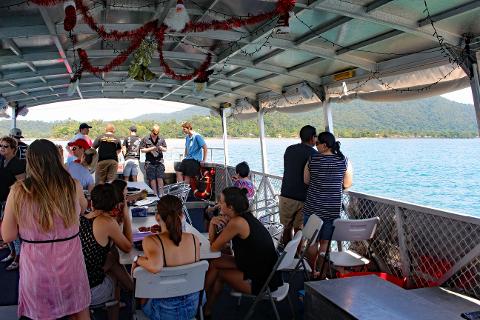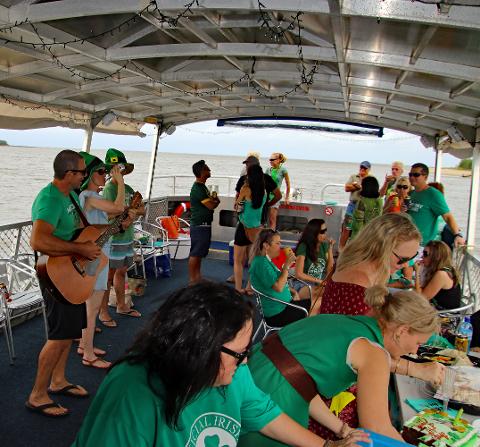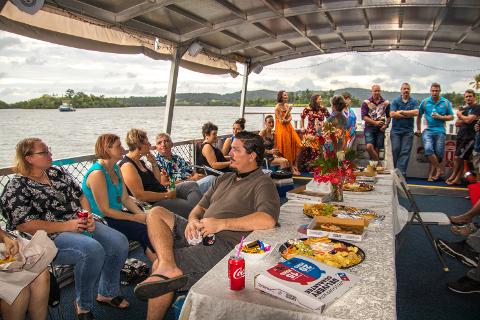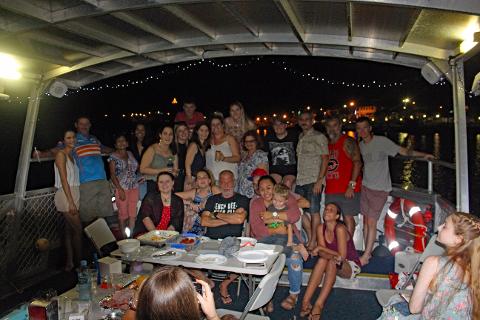 Duration: 2 Hours (approx.)
Location: Innisfail, Queensland
Product code: Sunset
Gather your family and friends together and enjoy a picture perfect sunset cruise right on board Snapping Tours! Our sunset cruises are a must do! You will be taken on a two hour journey around the Johnstone River, experiencing amazing views and discovering the beautiness of the biodiversity! This tour is perfect for you to relax after a busy day and watch the beautiful sunset over Innisfail.
The highlight of this tour is watching the sunset over the mountains of Innisfail. As the sky lights up with a beautiful arrary of colours, you will be amazed just how gorgeous a sunset really is as you view it from the Johnstone River. It is such a spectacular sight! As the sun completely sets over the mountains, you will be welcomed to the sparkling night lights of Innisfail.
Our bar is fully licensed venue! There is a variety of beverages available on board, such as beer, wine and spirits! Softdrink and water are also available!
We can guarantee you will thoroughly enjoy the sunset cruise.
As you cruise the Johnstone River, you may opt for a meal to accompany you on your cruise. For those who desire a meal, there is a large range to choose from, such as seafood, burgers, hot meals or antipasto platters. Press the Book Now button below to view the menu and to book.
MENU
Seafood
· 300g x Prawns, 3 x
Oysters & 1 x 200g Bug (sauce, Lemon & Parsley)
Fish
& Chips
· Fish & Chips
with 2 x Prawn Cutlets & 2 x Squid Rings
Other
· Hamburger & Chips
(Veggie burger also available)
Pizza
· Large Pizza (Ham
& Pineapple, Meat Lovers, Supreme, BBQ Chicken & Bacon and Vegetarian)
Platter
Sandwich Platter (serves up to 10 people)
Antipasto Platter (serves up to 15 people)
Seafood Platter (serves up to 10 people)
Please click the BOOK NOW button to book your next Sunset Cruise