Johnstone River Croc & Wildlife Tour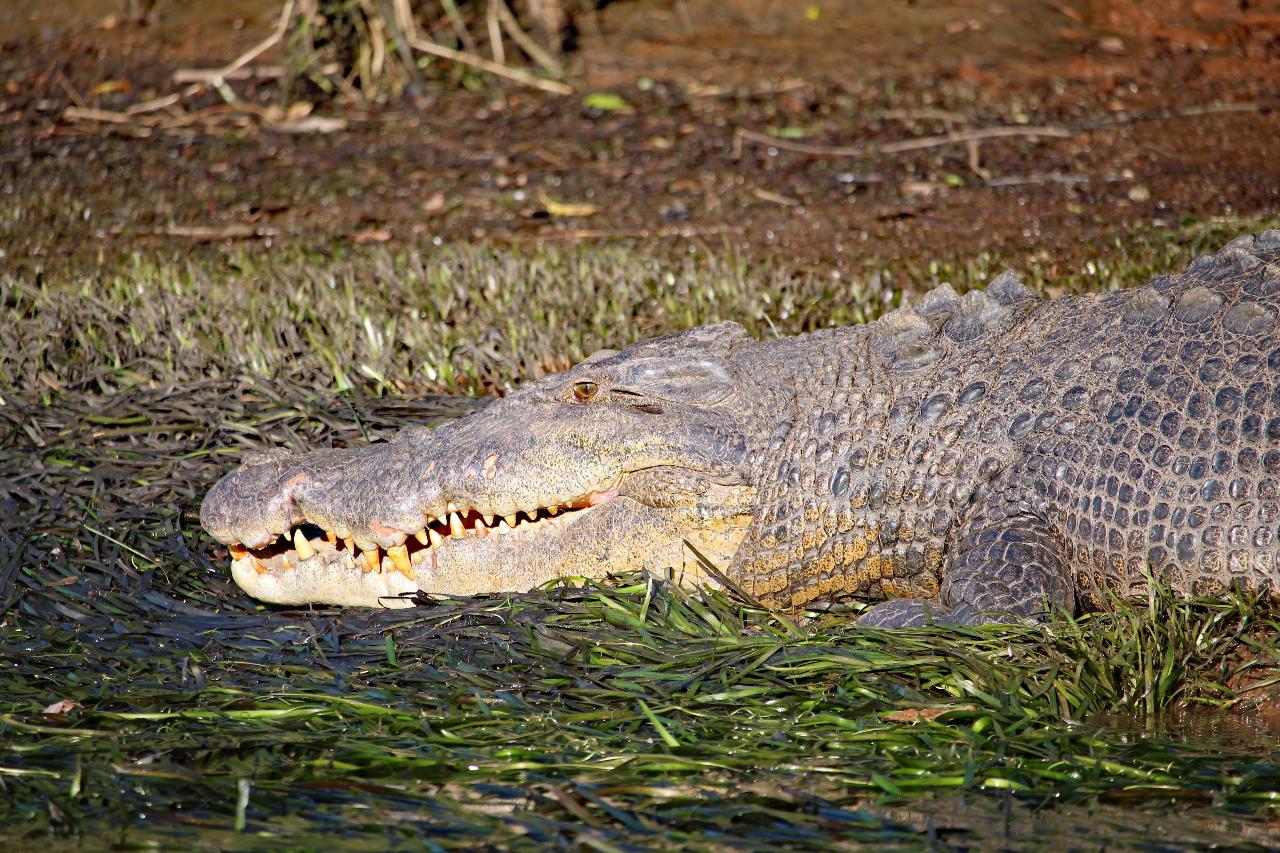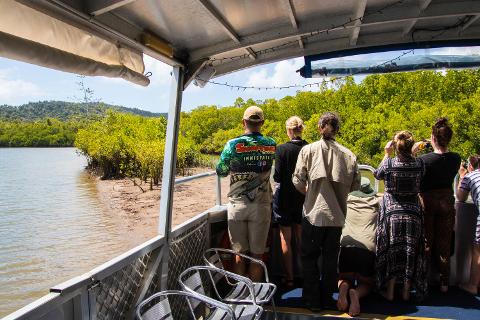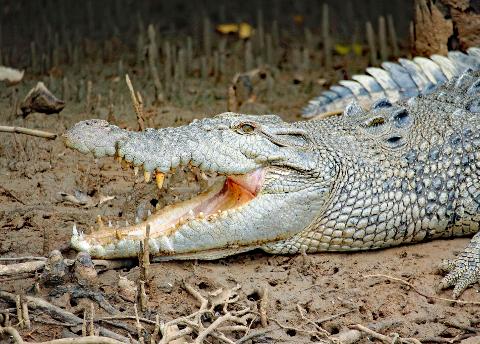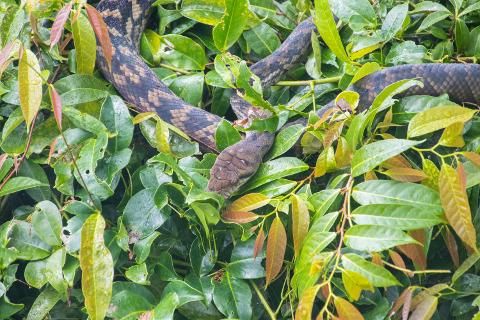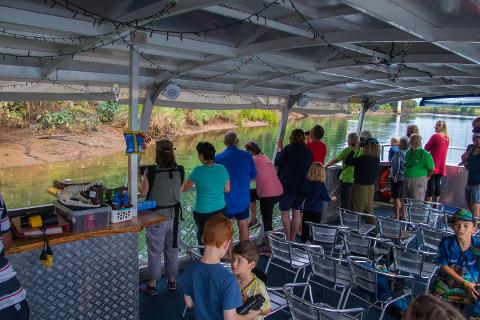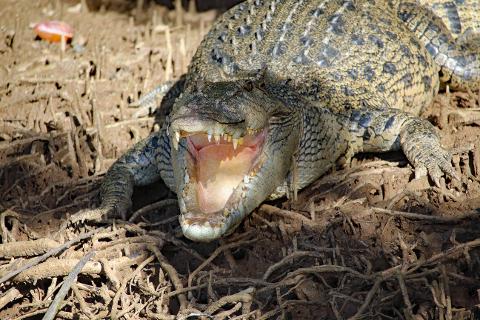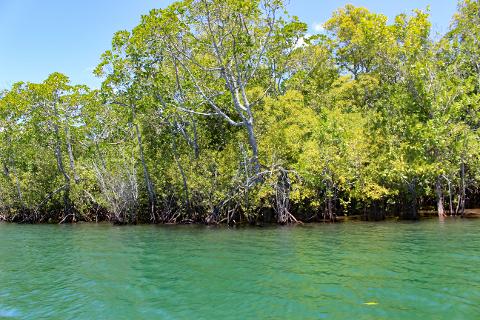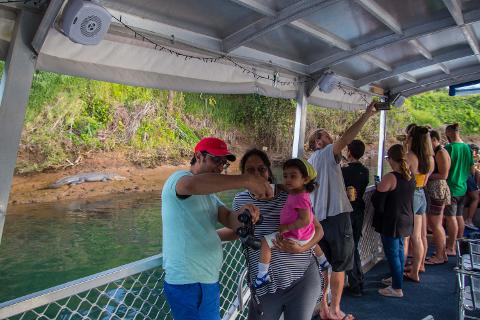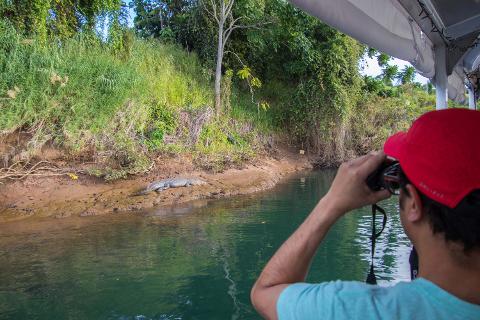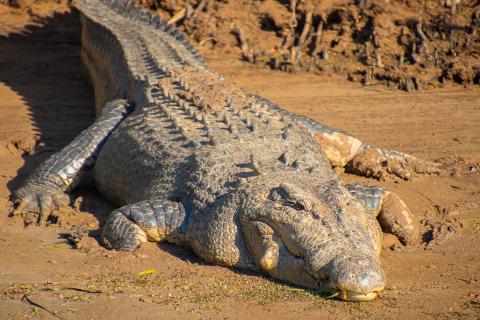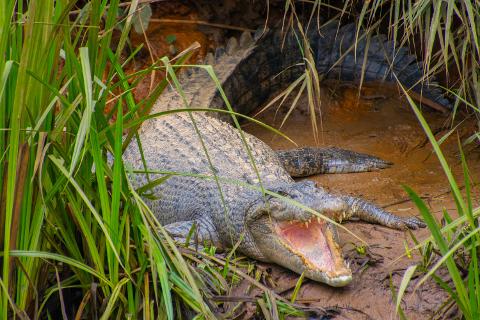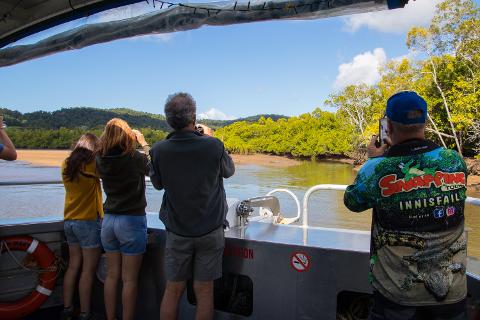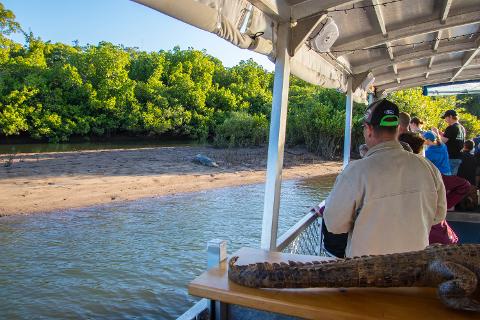 Duration: 2 Hours (approx.)
Location: Innisfail, Queensland
Product code: Snapping Tours
Come on board Snapping Tours and experience the world heritage listed wet tropics. Our tours provide you with an opportunity to learn more about the history and biodiversity of the Innisfail area, together with spotting an abundance of wildlife that call the Johnstone River home. Wildlife you will spot include salt water crocodiles, many bird species and turtles.
Our tour guides will take you on a two hour journey around the Johnstone River, so you can experience the beautiful scenery and take a closer look at life above and beneath the waters of the Johnstone River. We have a very keen eye for spotting crocodiles in their natural habitat. They will either be lurking beneath the waters or sunning themselves on the sandbanks. Either way, it is a spectacular sight!
During the tours, our tour guides will also check crab pots in the hope of seeing wild caught mud crabs, as well as explaining their general features and their habitat. Complementary drinks and light snacks are available on board. Don't forget to bring a hat, sunscreen, a camera and big smiles!
This unique cruising experience on the tranquil waters of the Johnstone River awaits you! Book a tour today!
YOU WILL EXPERIENCE:
A 2 hour guided river cruise
Learning about history and biodiversity of the local Innisfail area
Seeing salt water crocodiles in the wild
Spotting a variety of wildlife
Spotting many bird species
Crab pot checking for mud crabs
World heritage listed rain forest
Snacks Provided on board
Complimentary drinks (beer,wine,soft drink & water)
Small personalised tours
FAQ'S

Q: Can I bring my infant or toddler on board?
A: Yes, it is safe to bring your kid on board.
Q: I have an injury. Is it easy to get on board your vessel?
A: You will have to go down a few stairs, but the stairs do have hand rails. Our staff will be there to assist you if needed.
Q: If it rains, will I get wet?
A: No you will not get wet. Our vessel is fully covered, protecting you from the rain.
Q: Do I need insect repellent?
A: You are more than welcome to bring your own, but we do have insect repellent on board.
Q: Do I get a free beer?
A: Yes you sure do. There is also complimentary wine, soft drink and water available.
Q: I want to book a tour. How do you do so?
A: Simply press the book now button
Covid-19
We are taking measures to reduce the risk of COVID-19.
- We are reducing the number of passengers onboard at a time
- Having hand sanitiser available for all guests
- Kindly asking passengers to stay home if sick or have symptoms of the virus
- Having a 12 hour refund policy, to allow people to cancel last minute, due to changes in COVID-19 rules or if sick
- Cleaning the vessel before & after passengers